So that's Christmas for another year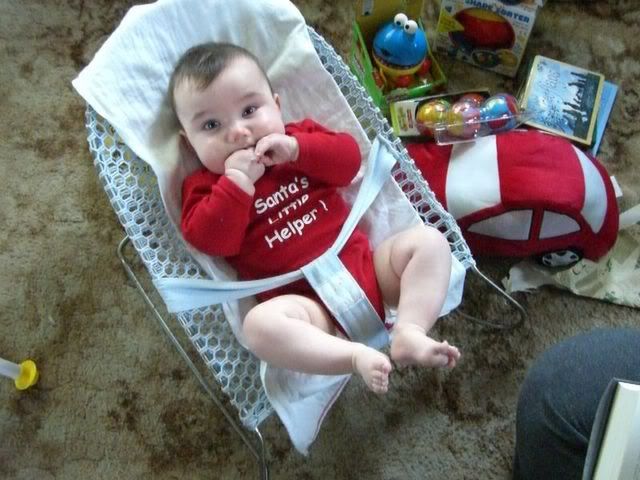 Done and dusted. I worked Christmas night, so we didn't really do anything special here, apart from open the presents in the morning. My mother and sister went out to my other sister's place for Christmas dinner, so it was just the three of us.
Patrick did the best, getting toys, including a very cool red VW Bug car cushion. We got him books and a couple of toys. I got Jeremy a book he wanted and a Bon Jovi concert DVD. We can't afford to go see them when they play in Christchurch here at the end of January, so this is the next best thing. He got me Good Omens, which I asked for, and a DVD. I said "get me this book and then a wee surprise." One of the bookstores had DVDs for under $15 _ some good ones, too. Unfortunately he went shopping on Christmas Eve and they were basically out. So I ended up with Date Movie. Which I've seen, and I thought it was okay, but ... I was takne aback. So much so that I couldn't hide it and he was gutted to see me disappointed. However, it was a minor glitch really.
Well, The Boss is expressing an interest in breakfast (ie: crying) so I should go.