Ta da! A finish.
First finish for 2008. :)

This is Leo the Lion, from The World of Cross Stitching Issue 93.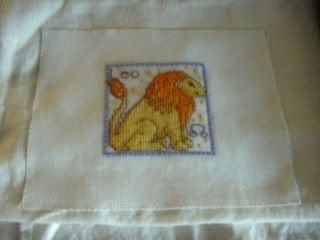 It was sort of commissioned by my mother for my nephew who is turning 13 this year. I stitch, she frames and gives it to him for his birthday. :)
I still have a Taurus one to finish for my niece who is also turning 13 this year.
Labels: cross stitching, Finish