It must be time for some photos
I was trying to get a pic of all three of Patrick's teeth _ he has a top one as well and it looks very funny, but I couldn't get the angle right. Still ... who can resist that smile??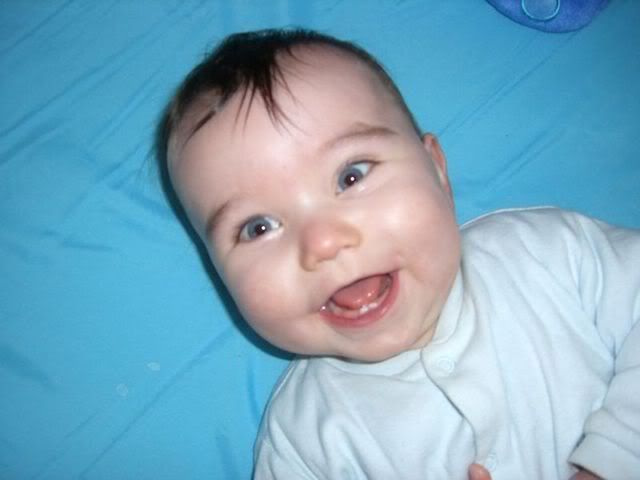 /span><

Patrick with my mother :)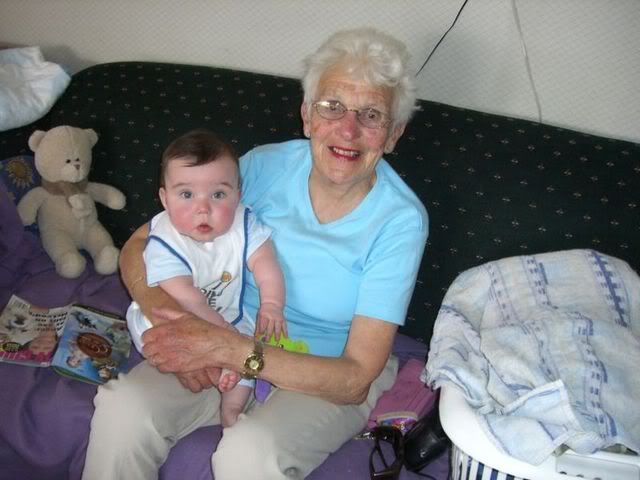 Ah ....... the life!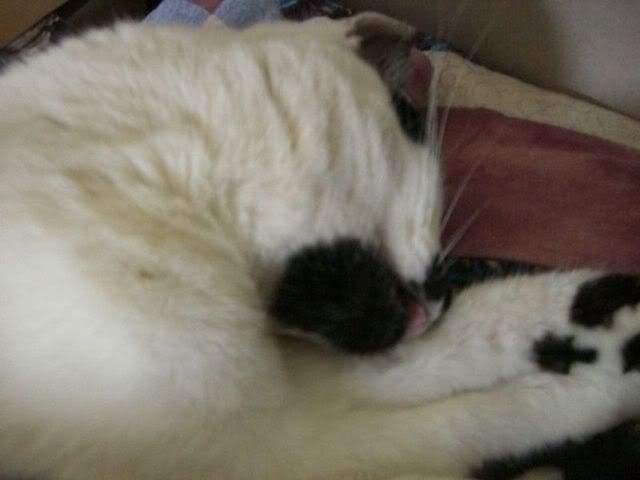 When you get to be Marx's age, a little comfort is always welcome (he's 11).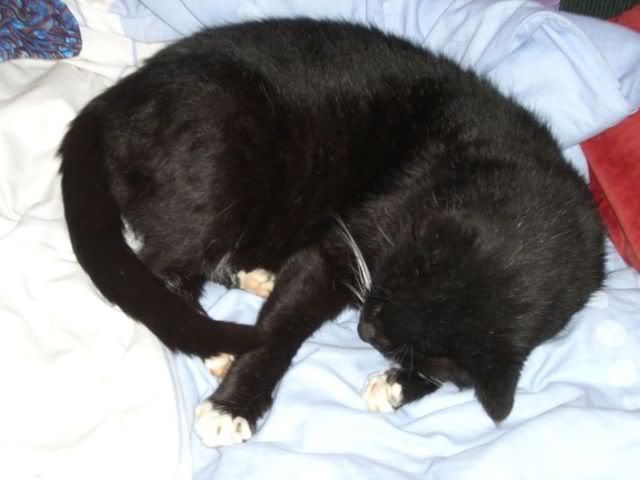 Our mad cat, Scout. Her being on the couch like that is a momentous, almost unheard of occasion. So I took a photo.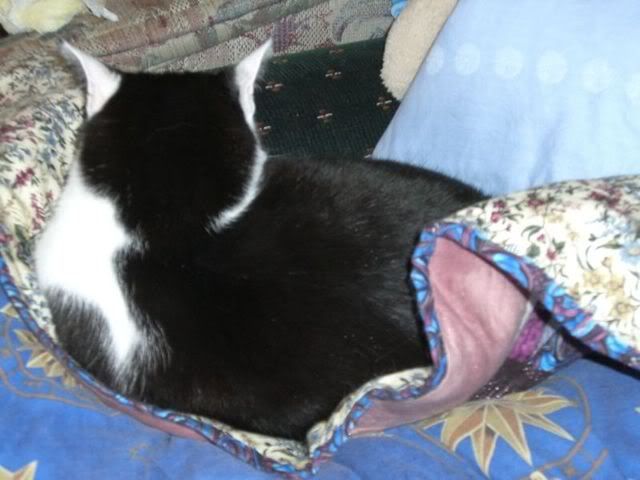 Labels: photos